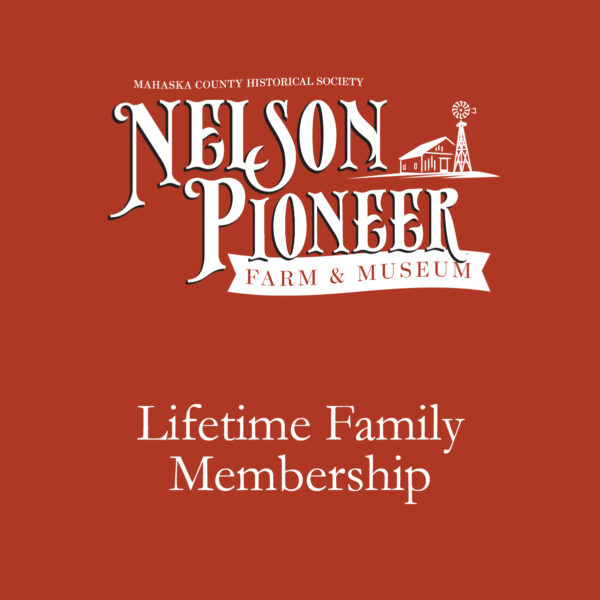 Description
The Mahaska County Historical Society is a member-driven organization. Members engage with our governing process by electing our Board of Directors and approving our operating budget annually. They are vital to our success and highly-valued for their passion, ideas, and commitment to the MCHS.
Member benefits include:
Free, unlimited admission to Nelson Pioneer Farm during regular hours
Early registration to special events and programs
Special members-only admission rates to events and programs
Quarterly newsletters
10% discount at our museum gift shop
10% discount on rental fee for Bradbury Hall (excludes security deposit and other fees)
A membership fellowship meeting and potluck dinner is held quarterly on the third Monday evening of the months of February, May, August, and November.
A lifetime family membership includes the married couple for both person's lifetime, and any minor children either born or adopted to that family or minor grandchildren accompanying the membership holder.