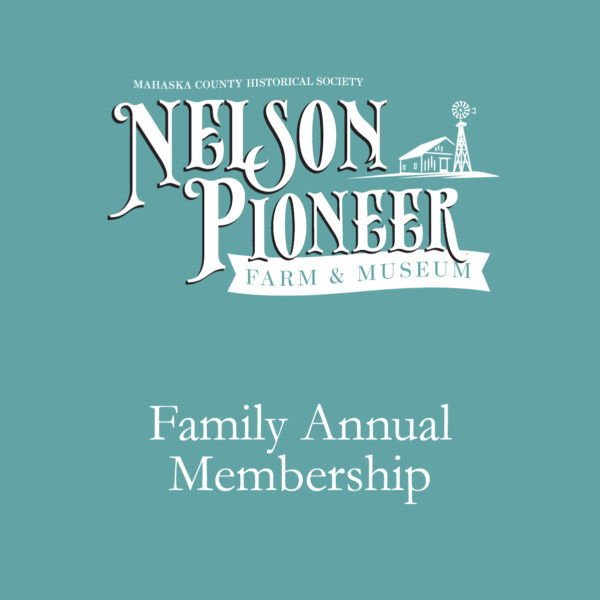 Description
The Mahaska County Historical Society is a member-driven organization. Members engage with our governing process by electing our Board of Directors and approving our operating budget annually. They are vital to our success and highly-valued for their passion, ideas, and commitment to the MCHS.
Member benefits include:
Free, unlimited admission to Nelson Pioneer Farm during regular hours
Early registration to special events and programs
Special members-only admission rates to events and programs
Quarterly newsletters
10% discount at our museum gift shop
10% discount on rental fee for Bradbury Hall (excludes security deposit and other fees)
A membership fellowship meeting and potluck dinner is held quarterly on the third Monday evening of the months of February, May, August, and November.
Family memberships cover couples and include all minor children living in the home. Grandparent memberships cover couples and any visiting grandchildren under 18 years of age accompanying the grandparent.