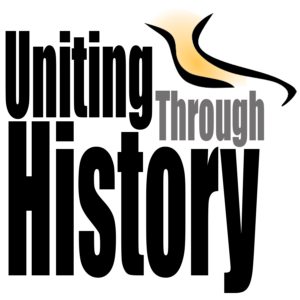 Proudly Present

"Celebrating Buxton"
A fundraiser to help preserve Buxton history
12:00 p.m. – 4:00 p.m.
Tickets:
$50 per person
$40 per person for Historical Society members
Only 150 tickets available!
Funds raised will support:
Uniting Through History's Hip History Scholarship Contest
Historic preservation of Nelson Pioneer Farm & Museum's Buxton House
Schedule of Events:
Noon-1:30:  Soul food lunch and music by Second Baptist Church of Ottumwa, plus showcase of student Hip History Contest entries
1:30: "Remembering Buxton" puppet show by Eulenspiegel Theatre and community members with music by Dartanyan Brown
2:00-4:00:  Historic baseball game between Living History Farm's Walnut Hill Bluestockings and the Buxton Wonders (pick-up game)
2:00-4:00:  Guided tours sharing Buxton history using the Nelson Pioneer Farm & Museum's buildings (ongoing)
Things to Know:
– Ticket is required for entry.
– Event starts in Bradbury Hall; park there.
– Historic dress is encouraged but not required (1880-1920).
– Buxton Wonders baseball players will be recruited from ticket holders! If you would like to play, please wear appropriate clothes and shoes.
Purchase tickets HERE
Thank you to our wonderful community sponsors and partners:


The McNeill Stone Mansion